Carnival of Space No. 385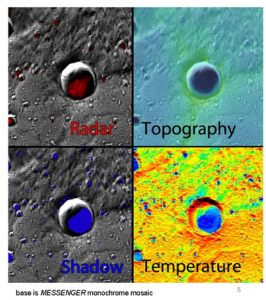 Welcome to this week's edition of Carnival of Space. This being the week of Christmas, let's all grab a cup of cheer (or eggnog if you prefer) and settle in for some light space happening reading.
First up this week, CosmoQuest discusses the latest crater naming contest. This one for the planet Mercury:
You can join a public naming campaign to give 5 exciting craters on Mercury a name.


Robert Heinlein once said that if you can get to Earth orbit, you are halfway to anywhere. But how do you get from LEO to there? Next Big Future shares three articles that take a look at just that problem. Their set of news items focuses on engines designed for deep space:
How do METs Mach Effect Thrusters work? A new presentation presents improved theoretical work and updated experiments.
The theory and experiments for Mach Effect Thrusters look good and are worth scaling. If it proves out and does scale with better materials and higher power levels (into the megawatt ranges) then it could enable propellantless propulsion up to 1G space drive and beyond.
Sonny White updates his space warping and emdrive experiments in a video presentation at Ames NASA
The Meridian Journal features two articles on planetary happenings. First they take a look at something curious Curiosity has found on Mars. The follow that up with a look at dune sculpting on Saturn's moon Titan:
Curiosity rover finds methane and organics on Mars.
Strong winds explain Titan's immense dunes, according to new study


Bonus News: MadeInSpace has some news about their printing of 3d objects in space:
Until now, all of the parts printed on the ISS have been available from an SD card. MadeInSpace recently sent a file to the ISS for printing that was not on the card. The first uplink tool made in space is…


That's a wrap for Carnival of Space, Christmas style. Remember the Carnival is published each and every week by a dedicated team of bloggers. Dont miss ach exciting edition!