Carnival Of Space Number 364
Welcome to the 364th edition of the Carnival of Space. We have a lot of great articles for you this week with more being added all the time. If you missed last week's edition, you can check it over at the Chandra X-Ray Observatory's web site.
We start this week off with an article from the Urban Astronomer. From the article:
"On 20 July, I joined a group of volunteers to time an asteroid occultation. In this article, I talk about the experience, what occultations are, why it's useful to time them and how we managed to achieve such high precision."
Next up, Universe Today has a trio of great articles for us to peruse. They cover everything from Mars, to Rosetta to the Dream chaser.
"NASA has no scheduled Mars science orbiters after MAVEN arrives on the Red Planet in the fall," the agency warned in a press release. "This creates the need to identify cost-effective options to ensure continuity of reliable, high-performance telecommunications relay services for the future."
ESA's Rosetta spacecraft is just over a mere two weeks away from its arrival at Comet 67P/Churyumov-Gerasimenko (which has recently surprised everyone with its binary "rubber duckie" shape) and the excitement continues to grow — and rightfully so, since after ten years traveling through the Solar System Rosetta is finally going to achieve its goal of being the first spacecraft to orbit a comet!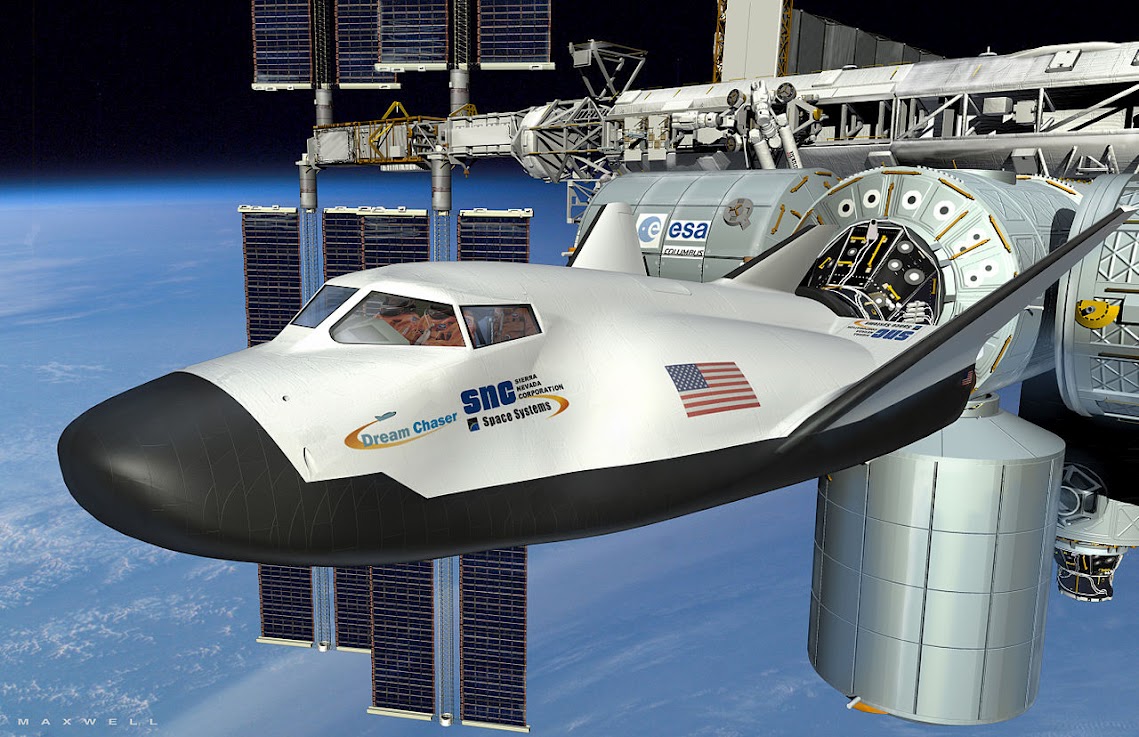 The winged Dream Chaser mini-shuttle under development by Sierra Nevada Corp. (SNC) has successfully completed a series of risk reduction milestone tests on key flight hardware systems thereby moving the private reusable spacecraft closer to its critical design review (CDR) and first flight under NASA's Commercial Crew Program aimed at restoring America's indigenous human spaceflight access to low Earth orbit and the space station.
After our big trio, we follow up with a pair of articles from last week's Carnival host, Chandra X-Ray Observatory:
Reflections on Chandra's 15th anniversary from former director Harvey Tananbaum.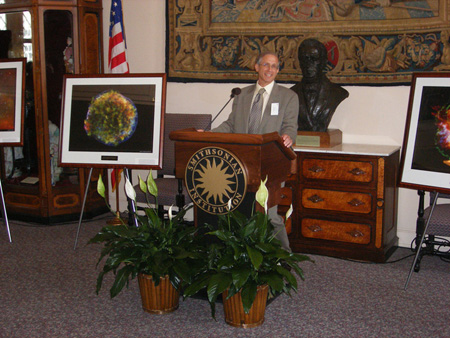 A conversation with former Chandra X-ray Center director about his career before, during, and after Chandra.
In addition to the two articles from Chandra, they are also working with Smithsonian researchers to understand how color affects perception & aesthetic appreciation of astronomy images. They could use your help by taking a 10 minute survey.
Here. There. Everywhere. takes their exhibit to Sioux City, Iowa. The following write up covers what they did while visiting the city recognized as one of the best places to live.
Here, There & Everywhere Exhibit visited Sioux City, Iowa in April 2014
The article pairs just keep on coming! This next set is from CosmoQuest. The first one takes a look at the Dawn spacecraft data. That's followed up with a look at the Night Sky Network.
Dawn data is used to take a peek at Vesta's interior, and its structure continues to surprise us.
Calling all US astronomers! How can the Night Sky Network help your organization in the next few years?
Our final pair of articles comes from that wonder of the internet, io9.com. They take a look at what NASA does to compete at Comic Con. They also take a look at the ISEE crowd sourced science space mission.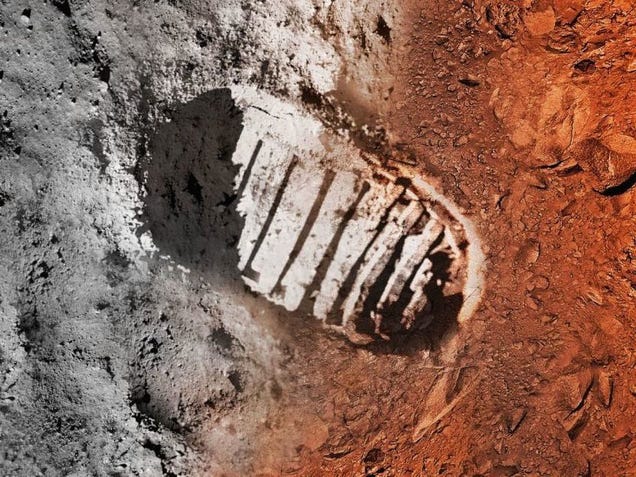 NASA competes with movie stars to fill a room to capacity at San Diego Comic Con. How? By talking about the Next Giant Leap in human space exploration with Apollo 11 astronaut Buzz Aldrin.
ISEE-3 is now the first crowd funded, crowd sourced, citizen science space mission.
Coming into the home stretch we have Pam Hoffman of Everyday Spacer explaining the reasoning behind their Meetups:
"I want to spend more time and energy helping as many people as possible go there, and elsewhere, as soon as possible! That's why I created the Everyday Spacer meetup. We find and create events and encourage members to participate in the exploration of space however they can."
We finish this weeks Carnival with a Photos To Space look at what happens when movies and science collide.

Faster than a speeding bullet, huh? What do Superman, Indiana Jones and the USS Enterprise all have in common? Physics – and it's all relative in this look at the Intuitor web site.
That's it for the Carnival this week. Tune in next week when the AARTScope Blog will be hosting. Until then keep you eyes on the stars and your feet on the ground. Unless you want to be an astronaut. Astronauts are COOL! Just saying.
Dream.